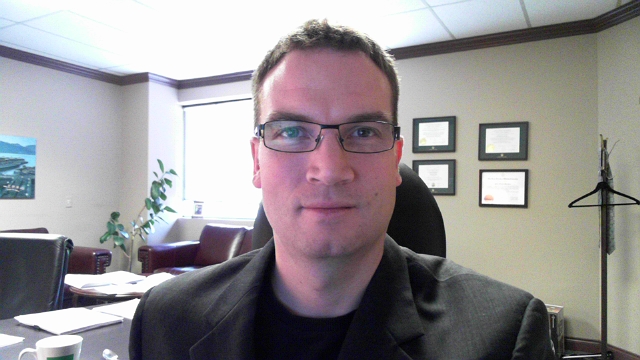 03
Apr
I can still remember the day when my dad told me that we were putting in a pool at our old Nathan Road home in the Okanagan Mission in Kelowna, BC. It was better than Christmas. My sisters and I lived in that pool every summer thereafter. Swimming has always been an integral part of my life, as Kelowna Aquajet, as a lifeguard at Swim Bay in Peachland, and now taking my daughter swimming every weekend to the H20 Centre.
I get excited when Buyers and Realtors ask, "Can I put a pool in my backyard?", but the answer depends on a number of factors including:
Land Title Restrictions
Bare Land Strata Restrictions
ity of Kelowna Building Permit Requirements
Water Input and Discharge Considerations
Security and Safety Concerns
A. Land Title Issues
Many different land title charges on a property can affect the placement of a pool on the property. The terms of these charges need to be obtained from the Land Title Office and reviewed with your Real Estate Lawyer.  Among the potential "red flags" are Easements, Statutory Rights of Way, and Covenants which may prevent the placement of a pool in the preferred location.
B. Bare Land Strata Restrictions
Bare Land Strata subdivisions "look" like fee simple residential subdivision, but the Strata Property Act will apply and the strata will be able to place rules and restrictions on the use of the property (Ironhorse is one local example). When considering a pool in one of these neighborhoods, the strata bylaws and rules need to be reviewed to ensure a pool is permitted.
C. City of Kelowna Requirements
Fences – the City of Kelowna requires that a fence maintained in good repair surround the pool having a height of not less than 1.07m (3.5 ft.) that has no more than a 10 cm gap and designed to prevent climbing. Any gates must be "self-closing". This is a minimum, and from my experience as both a lawyer and lifeguard, I would recommend that clients go further and install at least a 5 foot fence that does not allow a child to "see through" and be tempted to climb over into the pool area.
Water Input and Management – the City of Kelowna prohibits the filling of a pool until the fence is complete and the home owner should note that some local municipalities have, in the past, prohibited filling of pools in times of drought (City of Vernon). Chlorinated pool water cannot be discharged into the a municipal storm water system (this is both a municipal and federal requirement). A water discharge plan should also be part of the any pool design. If a home owner discharges water and it flows onto a neighboring property, the home owner may be liable under the tort of nuisance for damages that are caused to the neighbor.
Summary
A home owner wishing to install a pool will need to consult a number of professionals, including a Lawyer, BC Land Surveyor, municipal officials, and the pool contractor.
Consult your Lawyer and obtain the terms of all registered non-financial charges from your lawyer, including easements, rights of way, registered no build/ no disturb zones, septic easements.
Ensure you know the location of the non-financial charges, if unsure contact a BC Land Surveyor and obtain a consolidated site plan.
Ensure you have a water discharge plan for the property.
Review the current building permit requirements with a City of Kelowna official.
Written by Kelowna Real Estate Lawyer Peter Borszcz.